Long's Asphalt, Inc
856 Scotland Rd.
Quarryville, PA 17566
Office: (717) 284-3186
Fax: (717) 284-4546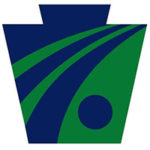 Long's Asphalt, Inc.
Commercial, Municipal Asphalt Milling & Asphalt Paving.
EXCEEDING EXPECTATIONS
Long's Asphalt, Inc. serves commercial, business and municipal government clients in the Lancaster, York and Chester County areas. Since 1980, our professional team continues to meet and exceed our customers expectations, equipped with the knowledge required to do the job right and is backed by up-to-date equipment. 
EXPERIENCED EMPLOYEES
Our experienced and professional crew has placed customer satisfaction and job quality above all else.  By following our company's motto of satisfaction and quality, we have cultivated a broad client base and maintained an excellent reputation within our field.
Copyright 2023 Long's Asphalt , Inc.
Penn Dot Business Partner #005171
Penn Dot Pre Qualified # 005171
H.I.C. #PA020142